Our English courses, fees and dates
Progress English offers a variety of once a week English courses. These may be for people who have busy lives but need or want to improve their English level. Both group and one-to-one Face to Face and Online options are available. The same quantity of work is covered in a week for both options. Furthermore, the course price includes a textbook and access to an online platform for homework and extra study (Moodle). There is also contact with the teacher between lessons by email and Whatsapp.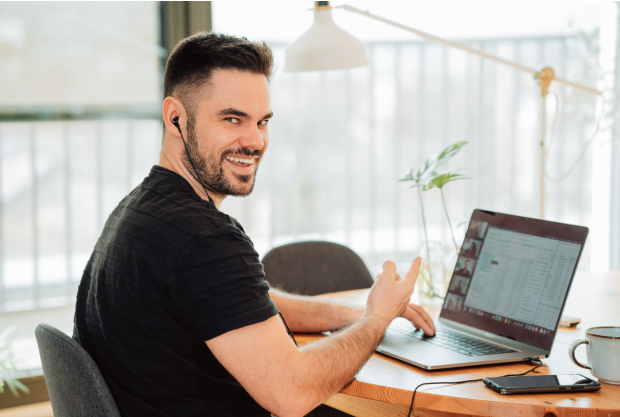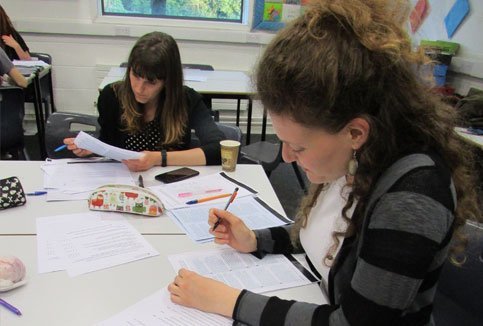 Which option is better for me?
As lessons are once a week, both options can be a convenient, flexible and economical way of learning English. We try to find the best study schedule to fit into your daily week. Consider the following two examples of student and decide which one is more like you.
'I like to be in a classroom with the teacher, and chat to and get to know other students during the breaks and after class. I like the atmosphere of a classroom group and the teacher can answer any questions I have during the lesson'.
'I like to be able to log on and off, and not spend time travelling in heavy traffic to do a course getting stressed out. I have a good internet connection and know that the teacher will get back to me at the earliest possible moment. I feel more comfortable and noticed in smaller groups.'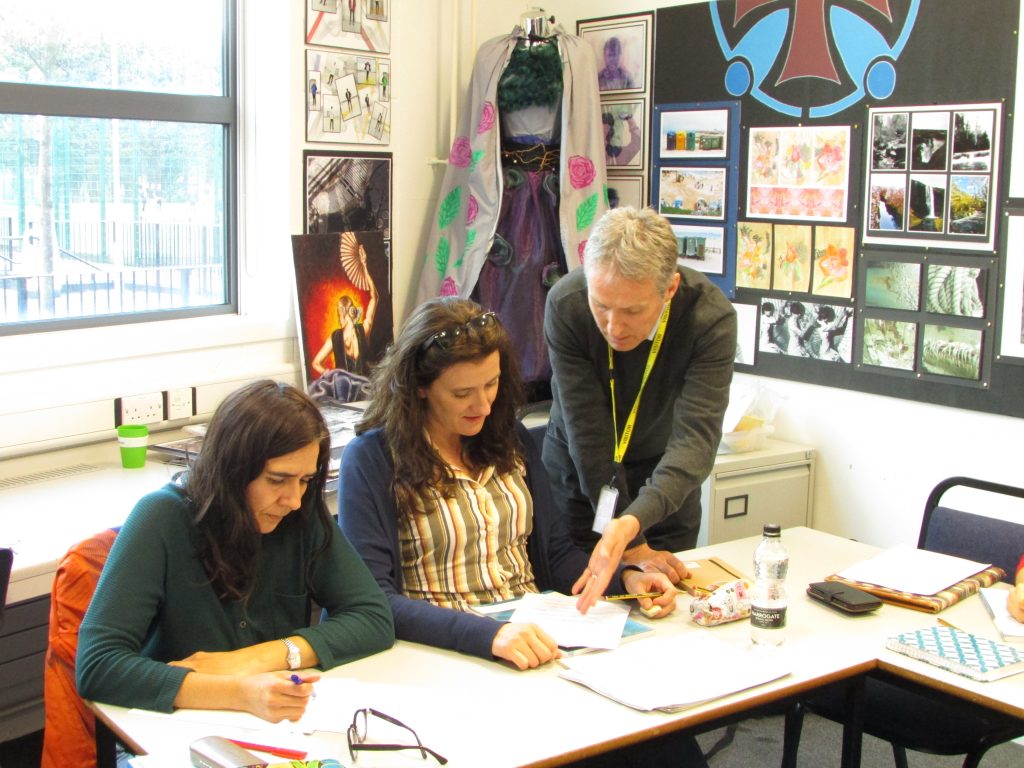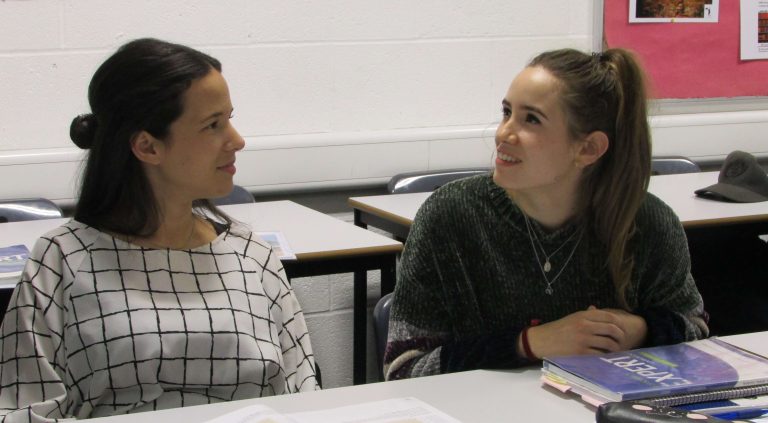 Helping you choose the best option
Every time you contact us to ask about courses, we offer a chat online. This is to find out what you need and to show what we do. You then do an English test which we send you to check your level. After this, we decide on the best course for you. Here are the different options.
Timetables for the courses
Face to Face groups – available on Monday or Wednesday evenings from 6.15-8.45 pm.
Preparation for Cambridge exams – First (B2), Cambridge Advanced (C1), Cambridge Proficiency (C2)  
Online groups – available on Tuesday or Thursday evenings from 5.00 – 6.15   6.45 – 8.00 pm.  Morning online groups are also possible from 9.30 – 10.45    11.15 – 12.30
Preparation for Cambridge exams – First (B2), Cambridge Advanced (C1), Cambridge Proficiency (C2) 
Preparation for Academic IELTS or OET 
General English – at B1, B2,C1,C2 levels
Academic English