English courses for adults in Bristol or online
Our English courses for adults are designed for young professionals who want to improve their English level.
Whether you're looking to take one of the Cambridge exams or simply improve your English levels, our courses may be the right option for you. 
We offer evening English courses for adults for those with busy lives. '
How are our courses structured? 
Following a careful testing process based on getting to know student needs, there is clear course organization around the once a week lessons, directed homework using course books and Moodle, the online platform, and adjustments to suit any changing needs.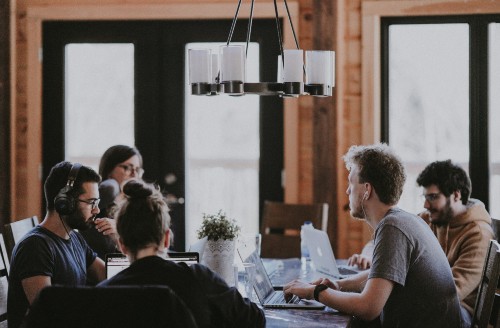 Current timetable for English courses starting September 2023
We aim to share free exercises on a weekly basis to help with your learning. Follow us on social media and save our website to be up-to-date on a our updates. If you want to check your English level, click here
Match the expressions with the correct definition
Clear the air – become very angry
Fly off the handle – treat something as unimportant
Make light of – remove bad feeling/suspicion
Now complete each of the sentences with one of the expressions above
If we don't ______________ now, this bad feeling will linger on
He sometimes ________________ when he gets frustrated with his English
She ____________ her progress in English, saying that she had been helped by many people
Answers
Clear the air – remove bad feeling/suspicion
Fly off the handle – become very angry
Make light of – treat something as unimportant
If we don't clear the air now, this bad feeling will linger on
He sometimes flies off the handle when he gets frustrated with his English
She made light of her progress in English, saying that she had been helped by many people